Art is therapeutic, as you may already know. It helps you improve your physical, mental and emotional well-being. As for me, I use painting to lessen stress, to release my creativity and to express my feelings. This hobby is also a great help on my budget when I need to buy a gift for someone, I just play on with my brushes and colors and a little creativity and voila!!! I have something personalized. A labor of love and creativity is more meaningful than any other material gifts.
My favorite medium is watercolor, you can easily mix colors and you just play with your brushes to create a beautiful masterpiece.
I painted this cute watercolor monogrammed for a friend on her birthday. We call her Niña, hence the letter N. But just today, she told us her real name is Divinia and she hated it, so she uses Niña instead. I thought I should have done the Letter D. Anyway, here's the painting:
It looks nice on frame:
And on t-shirt too: (click the link below to purchase this item and have it customized)
Watercolour Monogram Letter N Tee Shirt
by
realgrapiks
Browse other
Watercolor T-Shirts
How about a TOTE BAG? It looks nice too.
 You can have it customized by clicking the link at the bottom.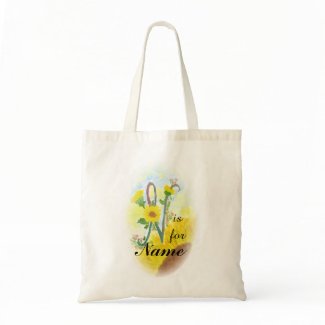 Tote Bag Monogrammed N
by
realgrapiks
Make unique
personalized canvas tote bags
at Zazzle